Modern minimalism and Nordic style have always been the two main styles of modern home improvement styles. Nowadays many people do not have gorgeous European style decoration, heavy Chinese style and atmospheric American style, but pursue a minimalist style. The Nordic style is often dominated by wood floors, but coastal and southern cities are worried about the moisture resistance and scratch resistance of the floor because of the humid climate. They think that wood floors are more difficult to manage, so they use wooden tiles.
Although the feel of the wood-look tiles is not as comfortable as the wood floor, it is superior in terms of moisture resistance, stain resistance, abrasion resistance, flame retardance, and cleaning and maintenance. Moreover, due to the wide range of wood color, from cool to warm colors can bring stunning designs, coupled with different cutting and paving methods, designers and even the householders have more designs.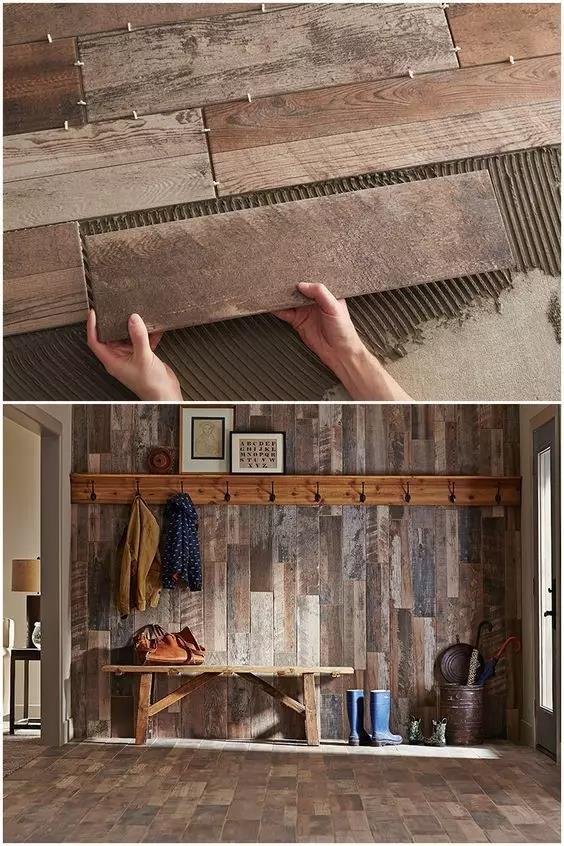 At present, most of the wood-look tiles are paving on the ground and there are few on the wall. However, foreign countries have begun to popularize the use of wooden tiles from the ground to the wall, making a personalized space with decoration..
In addition, if you take the simple modern/nordic style, wooden tiles are often the first choice for living room, kitchen and bedroom. In the simple decoration of many foreign countries, the bathroom also began to use wood-look tiles.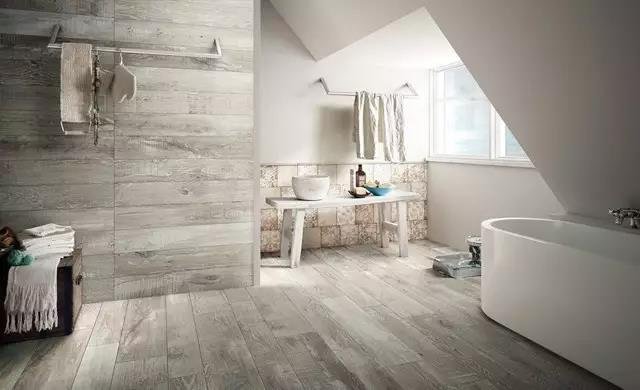 At the beginning, it was only part of the way to mix and match wooden tile and marble, rustic tiles, and mosaics with different paving methods. Now in order to make the entire bathroom more manageable and better able to show the comfort brought by the original nature, Home decoration began to be popular in the bathroom for a large area of wood-look tiles paving, and even shower wall also use wooden tile!