When the Nordic Style meets Grey
Grey is a demitint that gives people a feeling of tranquility and peace. It is the color that is lasting and beautiful. Especially for fast-paced office workers, a calm house-atmosphere helps relieve stress. If you are confident enough about the light in your home, you can use the grey as the main axis of space. The designer uses dark grey as the keynote of space to interpret the elegant home atmosphere of Nordic design.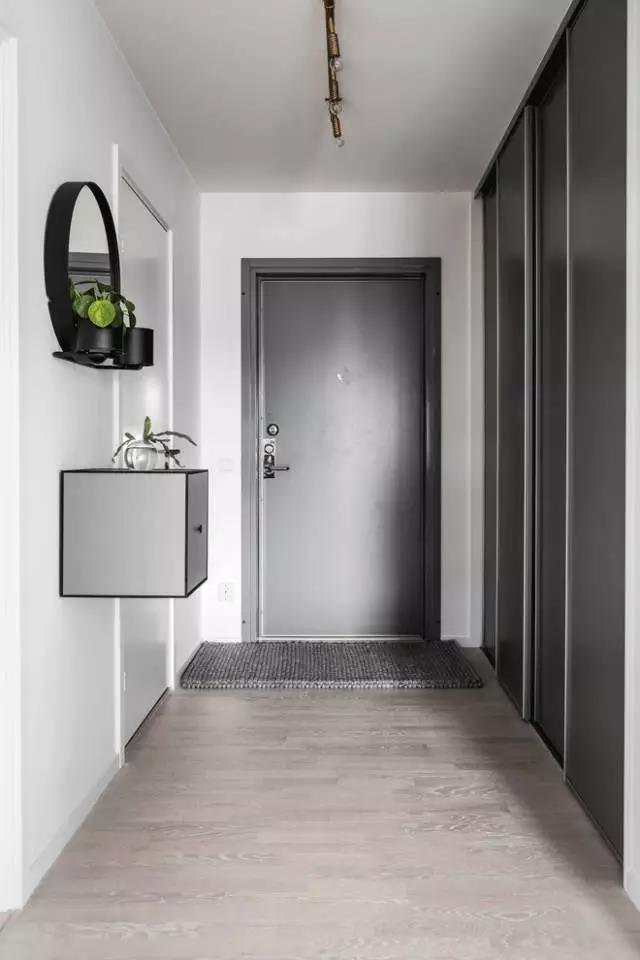 The dark grey door at the entrance is matched by a simple white wall with visual impact. Dark grey cabinets with black lines are not only practical but also a transition to space.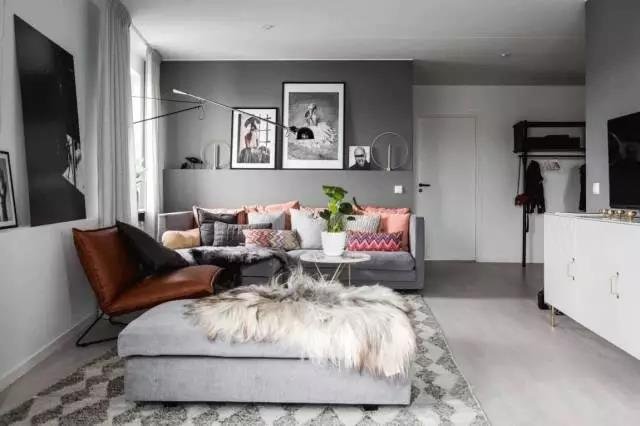 The dark grey walls, smoky-grey sofas and off-white carpets add layered sense. White TV cabinet has a large storage space to solve the problems of storage.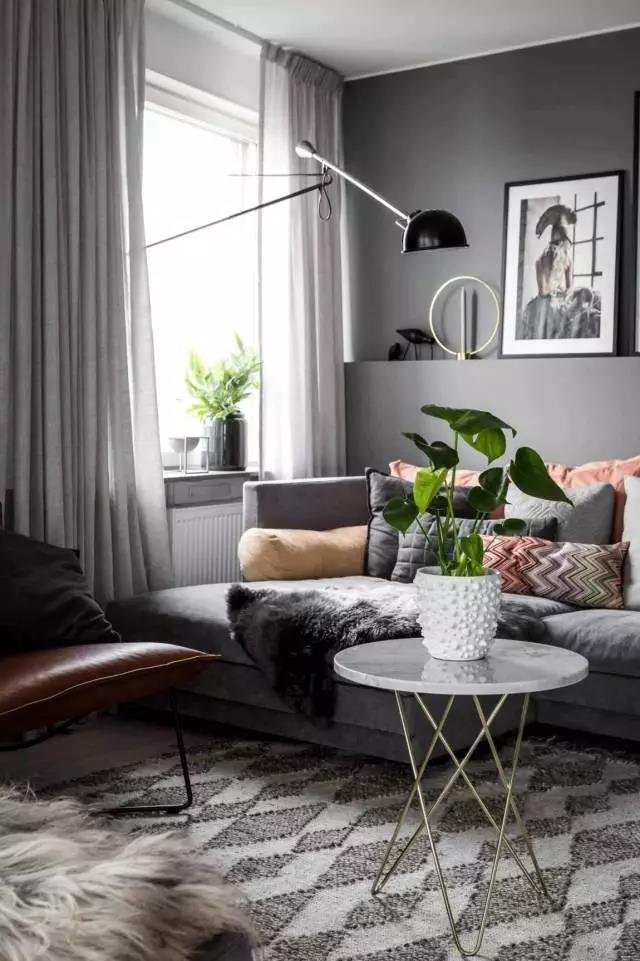 The brown leather seats and decorative wall paintings bring a fashionable, artistic sense to avoid monotony. Pink pillows and the green plants give us a warm feeling when in the living room.